GIRLS' NIGHT OUT!, featuring a fun-filled, ladies' exclusive night of shopping, dining and relaxing will once again be held on Thursday, April 27 from 5 p.m. – 9 p.m.
Girls' Night Out! is a FREE EVENT in Downtown Haddonfield featuring in-store promotions, food, refreshments, and musical entertainment.
Come to Haddonfield and enjoy a night of fun!
Check back soon for more specials and promotions throughout town!
MECHANIC STREET
* In The Kitchen Cooking School and Boutique, 10 Mechanic Street: Spring-ify your home with our gorgeous fresh linens and cotton jacquards. 20% off. Mother's Day is around the corner! Treat your mother (or yourself!) with a selection from Lollia or Tokyo Milk. 20% off plus gift with $100 purchase (after discount).

* Pearl Clutch, 6 Mechanic Street: Pearl Clutch will be offering 20% off storewide, in store specials and our signature refreshments.
* Pure Couture Consignment Store, 23 Mechanic Street: Please stop by for a champagne and cranberry juice with a sprig of mint!!! And enjoy 20 percent off all shoes and jeans!!!!
HADDON AVENUE
* Haddonfield Fitness, 320 Haddon Avenue (Suite 4): $85, 4 Personal Training Sessions plus 4 free classes (save $75); $66, 3 Partner Training Sessions plus 3 free classes (save $63).
*4/27-4/29 – new clients and if we've not seen you for one year. Call to confirm 609-605-1088
KINGS COURT
* Game Friendzy, 7 Kings Court: Enter-to-win a free copy of the fantastic game of Set. Stop to play & enter our drawing! Set is a quick playing, fast moving game that is great for groups of all ages. It's perfect for travel, party or any get-together with friends and family.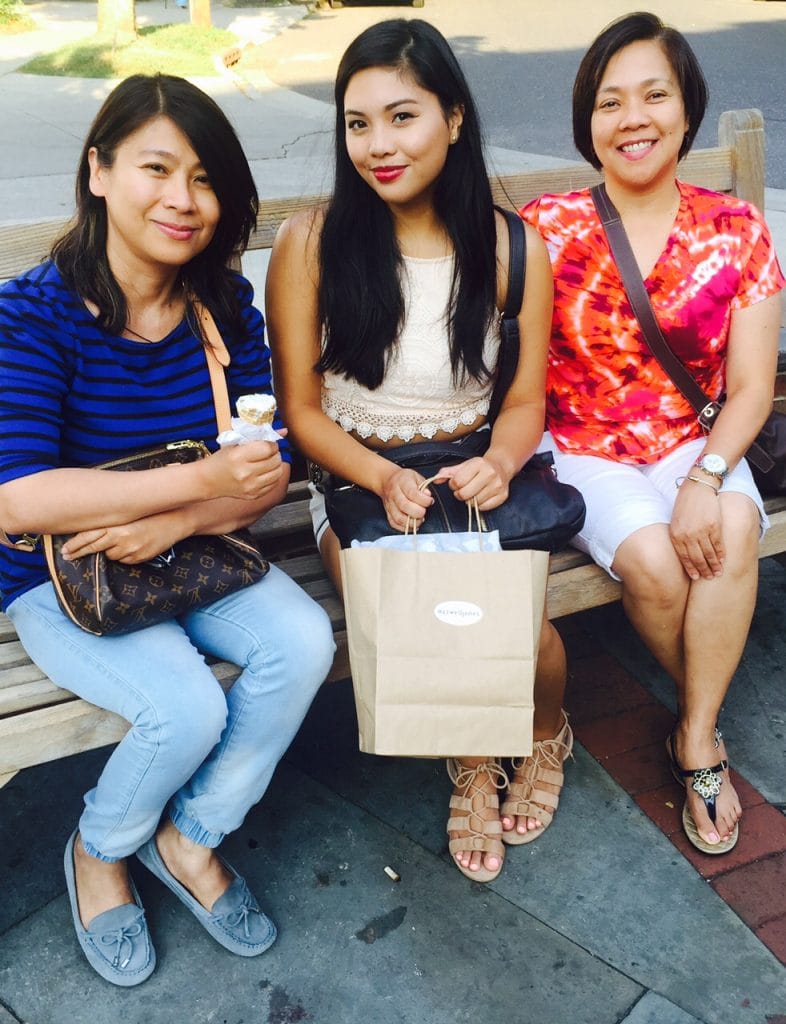 TANNER STREET
* Angel Bridal of Haddonfield, 50 Tanner Street: Angel Bridal of Haddonfield will have a sample sale up to 50% off on select bridal gowns and mothers gowns in stock items only.
* Colette Oswald Photography, 40 Tanner Street: Colette Oswald Photography is pleased to host an open house for the high school senior class of 2018! This will include information on everything you need to know about senior portraits, a makeup demonstration/tutorial. We will be open from 5-8 and refreshments will be served. RSVP encouraged, but not required: colette@coletteoswaldphoto.com. 856-428-1911.
* Howard Heartsfield Art 4 Wear Gallery, 15 Tanner Street: 25% off Storewide featuring this New Season's Collection of Wearable Art & Artful Home Decor, as seen on Fox 29, Amazon, and Ask Art. Also offering refreshments and light insightful conversation on the Life & Career of Noted Artist, Humbert Howard, and his amazing affect on the Philadelphia Art Scene from the 1940's to today.
* Just Bella, 3 Tanner Street: Just Bella Haddonfield welcomes all to join their Grand Opening! Hor
d'oeuvres and Champagne will be served in essence of the celebration. Also, bring your official Postcard to enter a chance to WIN $100. Store Merchandise!
Just Bella features Quality Handbags and Fashion Jewelry unmatched by local Boutiques and Outlets.Lines include MZ Wallace; Vera Bradley; Sondra Roberts and Beautiful Bridal accessories! Come shop and enjoy a Fun filled day at Just Bella Haddonfield!!! JUST SHOP, JUST BELLA !
* Mind Body and Art Studio, 23 Tanner Street: Mind Body and Art Studio will offer a fun night with wine and hors d'oeuvres. All are welcome to join the fun and win a Girl's Night Out at the Mind Body and Art Studio! Girl's Night Out at the Mind Body and Art Studio is a wonderful experience for friends to relax with glass of wine and paint! Master paintings and a "Still life table" is offered for inspiration. Come see what the Buzz is all about at the Mind Body and Art Studio!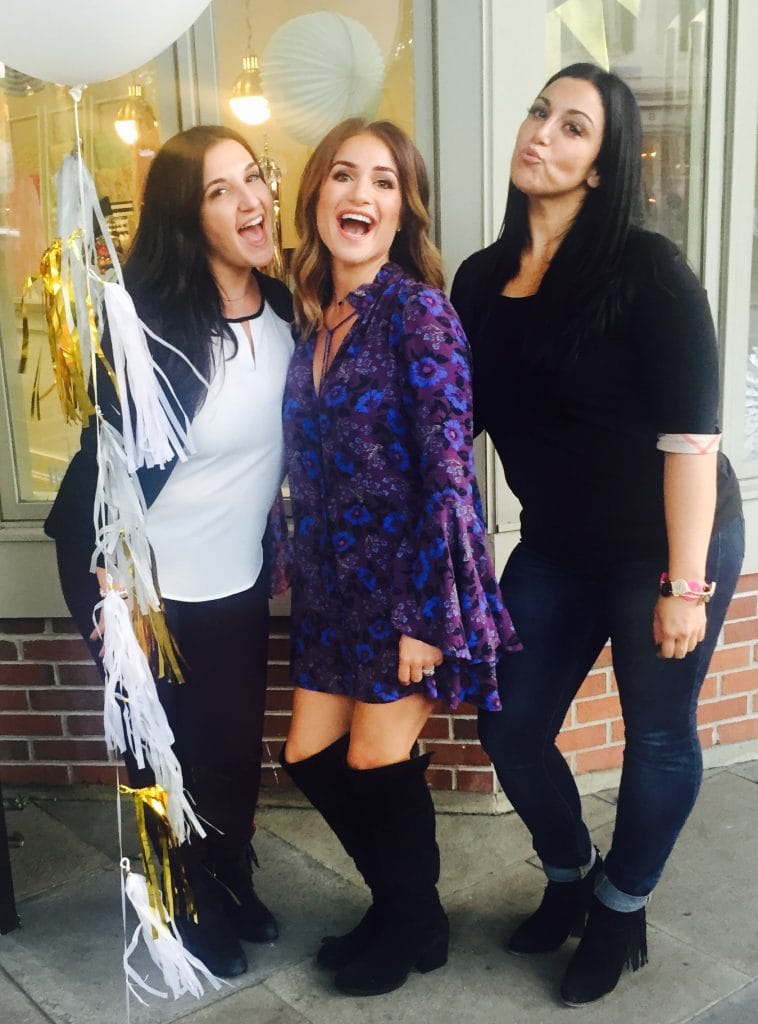 * Tami & Ryan Photography, 16 Tanner Street: Tami & Ryan Photography is pleased to
host a LuLaRoe Pop-Up Boutique within their studio!Come check out the amazing Leggings, Dresses, Tops and Skirts! Tami & Ryan will also be running a Wedding Photography Special! Book any Wedding Collection, and receive an additional $500 Print Credit!

ELLIS STREET
* Bell's Bodies Fitness, 114 Ellis Street: Bell's Bodies Fitness would like to offer 6 half hour Personal Training sessions for $100 and/or 5 group fitness classes for $35. This deal is for new clients only!
KINGS HIGHWAY
*A Taste of Olive, 106 Kings Highway East: A Taste of Olive will be doing 10% off all vinegars and balsamic glazes and will be serving truffle popcorn and a surprise Spring Cocktail for the ladies.
* Be Well Massage and Studio, 225 Kings Highway East (2nd floor): Events at Be Well Massage and Studio – Be Well Massage and Studio Presents anPop Up Boutique Featuring Original Handmade Dream Catchers by She Saves Me Daily and Cooking demonstration by Vegan Chef Patrice Leonetti. Be Well Staff Offerings include: Readings by Michelle Angelic; Mini Massages by Lori Toll; Aromatherapy demonstration by Julia Gandy; Exclusive Gift Certificate and Package Specials.
* Curvy *Curvy Girl Consignment, 221A Kings Highway East: What a Fun Night! Bring your girlfriends and join the ladies at Curvy Girl for a Girls Night Out party. Celebrate with a sample of our Signature Raspberry Pomegranate Cosmo and receive a $20 gift card with a purchase of $100. We have named Dress for Success, Mercer County, as our Charity for this "Girls Night Out" event. DONTATE A BAG: When you donate a gently used handbag to Dress for Success the night of the event, you will be entered to WIN a Curvy Girl Gift Card.
* Davis Design Market, 136 Kings Highway East: Davis Design Market will have free snacks and coffee. The Market is offering 10% off any purchase, and also the girls can come in and for $35 can make a sign to take home with them (10% off doesn't count toward this offer and it will be first come first serve)!
* Gorshin Trading Post & Supplies, 125 Kings Highway East: On April 27th (6pm-8pm), Master Mixologist, Carla Camerieri, will be crafting Spring themed cocktails. See Carla's beautiful photography and expert recipes on Instagram @ThirstyCamelCocktails. Gorshin Trading Post & Supplies will also be sampling her favorite mixers and shrub sodas made by Element.
* Happy Hippo, 201 Kings Highway East: Happy Hippo will give 20% off to all girls from 5-9pm.
* Inkwood Books, 31 Kings Highway East: Join us for wine and refreshments while you find the perfect books for you and your girlfriends! Enter to win a tote bag of books, and try a free temporary, Literary Tattoo with any purchase (while supplies last)!
* JAX Boutique, 105 Kings Highway East: It's our last Girls Night Out in Haddonfield! Stop in, say goodbye and check out our last clearance items!
* Jay West, 151 Kings Highway East: Jay West will do 20% off all non-sale stock!
* Personal Expressions Hair Studio, 23 Kings Highway East : Personal Expressions
Hair Studio will be offering 1/2 price ($15) wash and styles; 1/2 price ($20) Hair Talk "fashion color" extensions; And FREE Jamberry nail applications.
* Running Co. of Haddonfield, 121 Kings Highway East: The purchase of footwear and apparel together will get you 20% off your total purchase for the night.
*The Picket Fence and Garden Tea Room, 103 Kings Highway East: 20% off all teapots; 15% off blankets; 15% off pillows. Refreshments will be served.
* The House of Flair, 123 Kings Highway East: The House of Flair is hosting a Custom Nail polish demo by Rungh Cosmetics with owner and founder Neha Raman. First demonstration is at 6pm and the second is at 8pm. She will also be promoting her new show on TCL, Girl Starter, produced by Al Roker. You can buy her custom nail polish kits that night. Also, The House of Flair will have a special flash sale of 50% off.
* The Tea Store, 222 Kings Highway East: The Tea Store will be open April 27th from 5-8pm. There will be goody bags for the 1st 25 customers. Also, a tea-tasting and a lite snack.
* Yofresh Yogurt Café, 7 Kings Highway East: 20% off your entire purchase.
* Zaffron, 113 Kings Highway East: Zaffron will be giving out a free hummus of the month appetizer for ladies night!
Please stop at Haddonfield's Ribbon Cutting and welcome Just Bella!
Thursday April 27 @ 6:15pm
Just Bella
3 Tanner Street
Haddonfield, New Jersey 08033
856-433-8122
Owners: Cheryl Leonetti & Bruce Epstein
justbellahaddonfield.com
cheryl@justbellahaddonfield.com